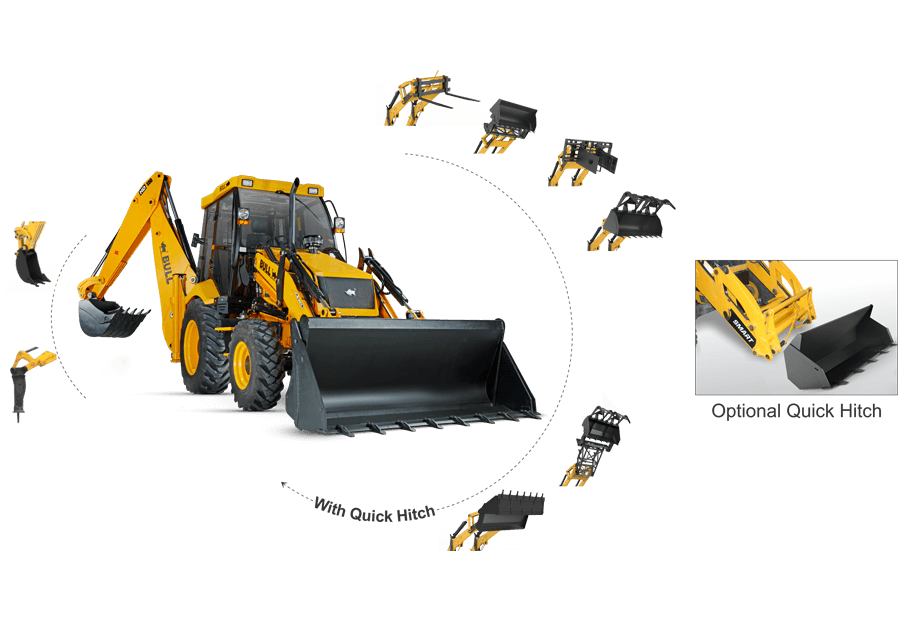 Bucket Options
Different types of application specific quick interchangeable loader bucket options.
Technical information
Dimensions
Engine
Transmission
Steering
Drive
Electricals
Tyres
Speed
Hydraulics
Weight
Service Capacities
Options
Dimensions

Excavator Performance
Standard
Extension (Option)
Meter
Meter
Standard Bucket Capacity
0.27 cu.m (standard)
A
Maximum DIG Depth
4.60m
5.59m
B
Reach Ground Level to Rear wheel center
6.80m
7.91m
C
Reach Ground Level to slew center
5.50m
6.60m
D
Reach at full Height to slew center
2.85m
3.56m
F
Maximum working Height
5.92m
6.77m
G
Maximum Load over Height
4.14m
5.02m
H
Bucket Rotation - Power
1880 degree
Bucket Tear out Force
6851 kgf
Dipper Tear our Force
3316 kgf
Lift capacity to bucket Pivot at full Reach (without Bucket)
1400 kgs
Loader Performance
Without Link Bracket
Meter
Standard Bucket Capacity
1.1 cu.m G.P Showel
I
Dump Height
2.96 m
J
Load Over Height
3.39 m
K
Pin Height
3.61 m
L
Pin Forward Reach
0.42 m
M
Reach at Ground
1.47 m
N
Reach at full height
1.28 m
O
Reach at full Height bkt Dumped
0.89 m
P
Below ground level DIG Depth
0.1 m
Q
Roll back at Ground
490 degree
R
Dump Angle
450 degree
Bucket Break-out Force
8793 kgf
Loader Arm Break-out Force
5642 kgf
Pay Load
2000 kgf
Engine
| | |
| --- | --- |
| Engine | PERKINS 1104D-44TA, EU NRMM 97/68/EC, EURO III A, |
| Gross Power: | 74.5KW (100HP) @2200 RPM |
| Torque | 410 NM @ 1400 RPM |
Transmission
ZF Power Shift Transmission with integral torque convertor.
Electricals
180 Ampere-hour 12 volts battery system with alternator and full road lighting.
Tyres
Front: 2WD: 9.00X16 - I6PR, 4WD: 12.5/80X18 -12PR
Rear: 2WD&4WD :16.9X28 -12PR(STD INDUSTRIAL TYRE) : 14.00X25-20PR(HEAVY DUTY TYRE)
Speed
| | |
| --- | --- |
| Forward | Max 40 Km/Hr |
| Reverse | Max 22 Km/Hr |
Hydraulics
SMART technology hydraulics : 3335 psi (230 bar).
Pump flow : 145 LPM@ 2200RPM.
Weight
8200 Kgs with Standard GP bucket option.
Service Capacities
| | | |
| --- | --- | --- |
| | System | Service |
| Hydraulic Tank | 120 Ltr | 100 Ltr |
| Fuel Tank | 115 Ltr | - |
| Engine Coolant | 17 Ltr | 15 Ltr |
| Engine Oil | 10 Ltr | 10 Ltr |
| Transmission | 19.5 Ltr | 16 Ltr |
| Rear axle | 17 Ltr | 17 Ltr |
| 4WD Front Axle | 8 Ltr | 8 Ltr |
Options
Excavator Buckets
- 0.12 cu.m
0.17 cu.m
0.21 cu.m
Our Prestigious customers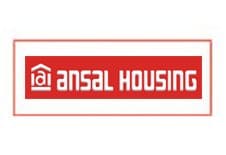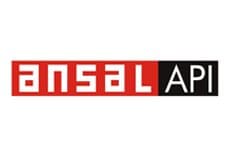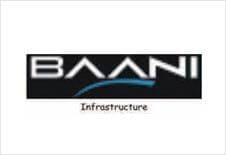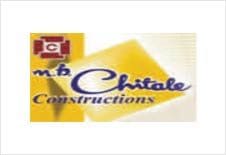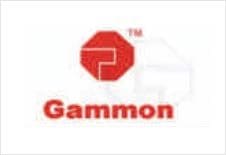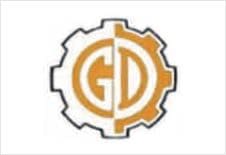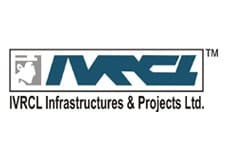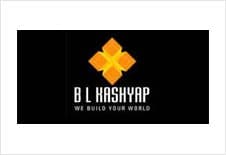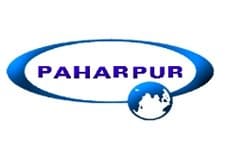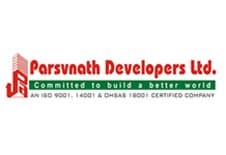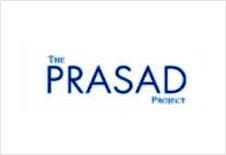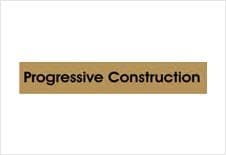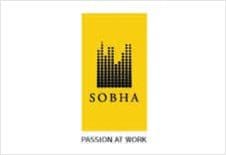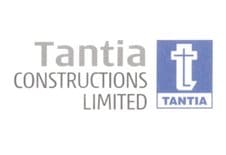 Testimonials